I found it really quite easy to come up with this weeks word and that's 'CRAZY'. This week has been pretty non stop so it does explain why I've been feeling totally knackered by the time my bed is calling.. and many nights this week it's been very late or early as some might say.
It's definitely been that last few days before the summer holidays start and then it really begins and the kids go crazy. Like crazy, crazy. My boys have been a double act since Freddie broke up on Tuesday and have been copying each others every move, which has been fairly amusing but a little wearing at times as they love to pick up the naughty habits first, eh?
Freddie finished his last day at Nursery and I think he's been a little sad about it, but getting caught up in the busy first few days of the holiday, he's started to get over it, I think.. every morning he goes 'Is it Nursery day, today?' and I'm just like ow. He loved Nursery and he loves socialising, chatting and playing constantly. He's got so much energy and I know he's really missing his friends; it's a little sad in some ways that it's a whole 6 weeks away from the people who make his term days so much fun. But we've made plans to meet with his best friend William for a playdate after we get back from Wales, so he's so excited for that, telling everyone who'll listen.
We've got a crazy amount planned this Summer and I'm glad because the boys really thrive on being active, they have a thirst for entertainment and I've been able to keep up with their demands, so far. I really want to be able to enjoy this Summer with them as it's flying by so quick, a week is nearly over already! It's under 2 weeks before we go on holiday.. and we've already had a playdate with my friend and her two daughters, already gathered all the things for and decorated my combined lounge/dining area, sold and sent off plenty of items on Ebay, filed off financial papers for my course, made a start on scheduled posts for whilst I'm on holiday and oh, I sent of my #bringbackpaper parcel (that Jocelyn hosts and it was so much fun - feeling giddy on receiving my post!) I'm just like WHOA.
It's probably been quite obvious that I've been so busy as I've not really had time to sit and write much, I've had to change my usual routine to be able to accommodate my full on boys and that's fine. I'm not going to allow myself to feel pressured because life is busy at the moment having fun! I'm definitely going to be over on my
YouTube
filming the odd day in our Summer so I don't miss too much info - please do subscribe so you get to see what we're up to!
I'm adapting to this running around and I quite like having busy periods, because it'll probably calm down once Freds has settled into School and then I'll be starting my Open Uni course 3rd October, so it'll pick up again and I'll have to find a happy medium between blogging/coursework/being mum & wife - it's going to be interesting but I'm so excited! I'm looking forward to an exciting chapter to join our busy life and it's going to be so worth every single moment.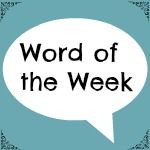 P.S I'm really loving linking up with
Jocelyn
for #WOTW as it's such a lovely spot to be able to write about what's going on in my head as well as documenting the little everyday things that don't always fit inside a post - I'm hoping to be able to keep up with it over the holidays even if I don't get much else done! Many congrats on reach #3 on tots100! (everyone, go check her out!)